Agility Webinar: Prepare for the Next Supply Chain Crisis
We partnered with industry thought leaders to examine the the top ten supply chain disruptions over the last decade and the impact they've had on global supply chains, as well as lessons learned to help businesses protect themselves against future crises.
Over the past ten years, the global supply chain has been disrupted by a myriad of crises and disasters, all of which have irrevocably impacted the way the world conducts business, including:

● Climate change
● Geopolitical conflicts
● Man-made errors

While the world is now slowly moving beyond the most recent crisis—the COVID-19 pandemic—procurement leaders in every industry need to be prepared for future crises. To do this, it is imperative organizations have access to accurate, transparent and trustworthy data that will enable them to stay agile. Learn more about how this can be achieved during this webinar presentation.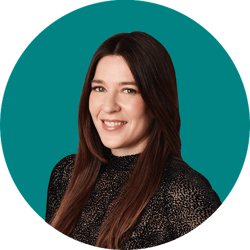 Stephany Lapierre
CEO and Founder, TealBook
Stephany Lapierre is one of SCMA's 100 Influential Women in Canadian Supply Chain and has won many awards for her innovative approach to supplier intelligence. Her vision is for TealBook to enable all companies to connect and find one another with more trust in order to drive their business forward. Prior to TealBook, Stephany built a successful procurement consulting firm focused on helping Fortune 500 companies improve strategic sourcing efficiencies.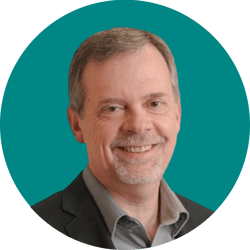 Mike Chaney
Retired P&G Executive, Advisor, & Board Member
Mike Chaney is an experienced Fortune 20 Senior Executive with extensive global experience and expertise in Product Supply, Innovation, organizational leadership, and operational excellence, having served 38 years as a distinguished Senior Executive at Procter & Gamble. Mike's experience spans all aspects of product supply and innovation, from front end of innovation through design and manufacturing. He has a strong track record of developing people and leaders, sponsoring multiple affinity groups and STEM schools around the world.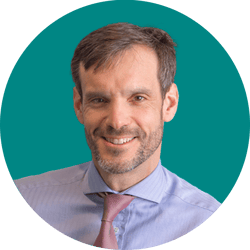 Jason Busch
Founder and Managing Director, Azul Partners
Regarded as one of the top experts in the world of procurement, finance and supply chain technologies, Jason Busch is the Founder and Managing Director at Azul Partners, Spend Matters. He splits his time between sponsorships and strategy and new ventures. Before founding Azul Partners in 2004, he earned his on-the-job education at FreeMarkets after starting his career in consulting and merchant baking.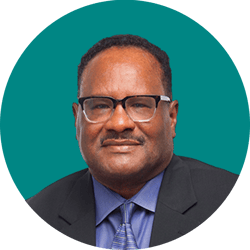 William Bagley
VP of Enterprise Supply Chain, Freddie Mac
A forward-thinking business leader with a stellar record in leading supply chain organizations, William is a respected, influential leader and trusted change agent who is effective in collaborating with others to tackle complex problems and implement creative solutions to improve the bottom line. He has nearly 30 years in procurement operations and supply management. William has been a Member of Executive Advisory Council at The Hackett Group, Inc. He's held senior leadership positions with Unum Group, Philips Healthcare, Agilent Technologies and Hewlett Packard.