WEBINAR -

How to activate your 2023 Procurement Strategic Plans
Join Stephany Lapierre, Founder and CEO of TealBook, along with Dr. Elouise Epstein, Digital Procurement Futurist and Partner at Kearney, TealBook's VP of Product, Brian Tarble, and Chief Technology Officer, Arnold Liwanag as they discuss the evolution and need for a data foundation.

Stephany Lapierre and Dr. Epstein will discuss the value of a Supplier Data Platform (SDP) and how procurement teams can achieve good data quality at scale to drive business outcomes and successfully achieve their digital procurement transformation.

Arnold Liwanag, Chief Technology Officer and Brian Tarble, VP of Product will discuss how TealBook is making that vision a reality by building a Supplier Data Platform (SDP) and will reveal the upcoming TealBook Product Roadmap.
Featured Speaker: Dr. Elouise Epstein
Digital Procurement Futurist & Partner, Kearney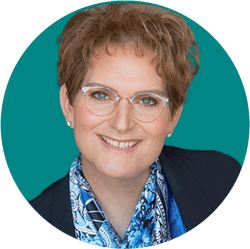 Dr. Elouise Epstein is a digital procurement futurist with nearly two decades of experience working with procurement organizations to architect, design, and adopt digital technologies. Epstein's work is geared toward disrupting subpar technology adoption and building future strategies through advanced partnerships with startups and emerging technology solution providers.
Featured Speaker: Brian Tarble
VP of Product, TealBook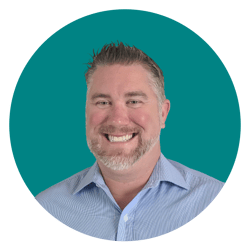 Brian Tarble joined TealBook in August as the VP of Product after spending the last 13 years as an accomplished, results oriented product and technology leader in the SaaS space with specific focus in data & analytics, travel, and procurement. Most recently Brian was the VP of Product & Strategy for the Intelligent Spend Management Group with responsibility for data and analytics across SAP Concur, SAP Ariba, SAP FIeldglass and SAP S/4. Prior to SAP, he held leadership positions at Concur, TRX and Oracle.



Featured Speaker: Stephany Lapierre
Founder & CEO, TealBook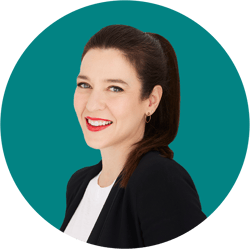 A lifelong entrepreneur, Stephany is one of Supply Chain Management Association's 100 Influential Women in Canadian Supply Chain and has earned many awards for her innovative approach to supplier intelligence. After spending more than a decade observing the costly and inefficient gap between enterprise buyers and suppliers, she launched TealBook, the world's leading supplier data foundation, in 2014. Stephany leads TealBook with her fresh vision of advancing the world through better supplier data, enabling all companies to connect and find one another with more trust.

Prior to TealBook, Stephany built a successful procurement consulting firm focused on helping Fortune 500 companies improve strategic sourcing inefficiencies.




Featured Speaker: Arnold Liwanag
Chief Technology Officer, TealBook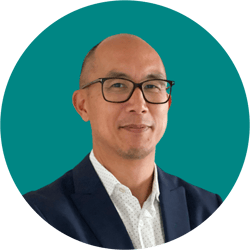 Arnold possesses the technical depth, experience, skills, and understanding of supply chain issues that drive TealBook's mission of AI-powered supplier data and intelligence. His impressive background positions TealBook as the only supplier data foundation powering the digital enterprise. He is also a coveted speaker at industry events like CogX, Elevate Toronto, and AI4.

Prior to TealBook, Arnold served as the CTO at Ivado Labs, led the Artificial Strategy and Transformation practice and PwC/Strategy&, and held technical roles at Scale AI, Hewlett Packard and Sybase.