WEBINAR

-

Advancing Procurement with a Supplier Data Platform
Customer Spotlight - Nasdaq
Wednesday, 02.15.2023 @11:00AM EST
Join Stephany Lapierre, Founder & CEO at TealBook, Brian Tarble, VP of Product at TealBook and Jeff Wright, VP, Global Head of Procurement at Nasdaq and learn how procurement teams can leverage a supplier data platform to drive business outcomes and successfully achieve their digital procurement transformation.
Jeff shares the Nasdaq Journey with TealBook and how they are leveraging a Supplier Data Platform to optimize their existing procurement technologies, workflows and processes.

Featured Speaker: Jeff Wright
VP & Global Head of Procurement, Nasdaq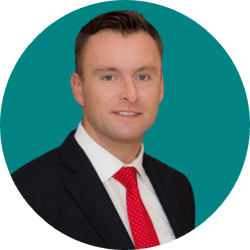 Jeff's 15-year career has firm roots in the financial services industry. Based out of NYC, he currently serves as the global head of procurement at Nasdaq. During his 8 years at Nasdaq, Jeff has led a host of key programs and projects, including the creation of a PMO team, an RPA team, a corporate data analytics platform, and the re-establishment of a strategic procurement organization. Facilitated through the PMO, he's helped lead the implementation of new enterprise ERP (Workday) and P2P (Coupa) platforms, created a centralized contingent labor MSP/VMS program, established leading supplier risk and ESG teams, and stood up category management best practices in the travel, market data, and telecom spaces. To date, his team has booked over $70M in savings over the last 4 years. Jeff is a strong believer in harnessing data to help drive intelligent spending, identify cost savings, and mitigate risk to the supplier base, ultimately enabling the business to scale efficiently.



Featured Speaker: Stephany Lapierre
Founder & CEO, TealBook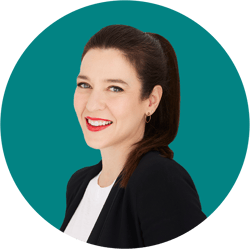 A lifelong entrepreneur, Stephany is one of Supply Chain Management Association's 100 Influential Women in Canadian Supply Chain and has earned many awards for her innovative approach to supplier intelligence. After spending more than a decade observing the costly and inefficient gap between enterprise buyers and suppliers, she launched TealBook, the world's leading supplier data foundation, in 2014. Stephany leads TealBook with her fresh vision of advancing the world through better supplier data, enabling all companies to connect and find one another with more trust.

Prior to TealBook, Stephany built a successful procurement consulting firm focused on helping Fortune 500 companies improve strategic sourcing inefficiencies.



Featured Speaker: Brian Tarble
VP of Product, TealBook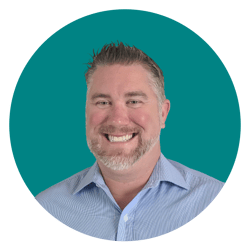 Brian Tarble joined TealBook in August as the VP of Product after spending the last 13 years as an accomplished, results oriented product and technology leader in the SaaS space with specific focus in data & analytics, travel, and procurement. Most recently Brian was the VP of Product & Strategy for the Intelligent Spend Management Group with responsibility for data and analytics across SAP Concur, SAP Ariba, SAP FIeldglass and SAP S/4. Prior to SAP, he held leadership positions at Concur, TRX and Oracle.