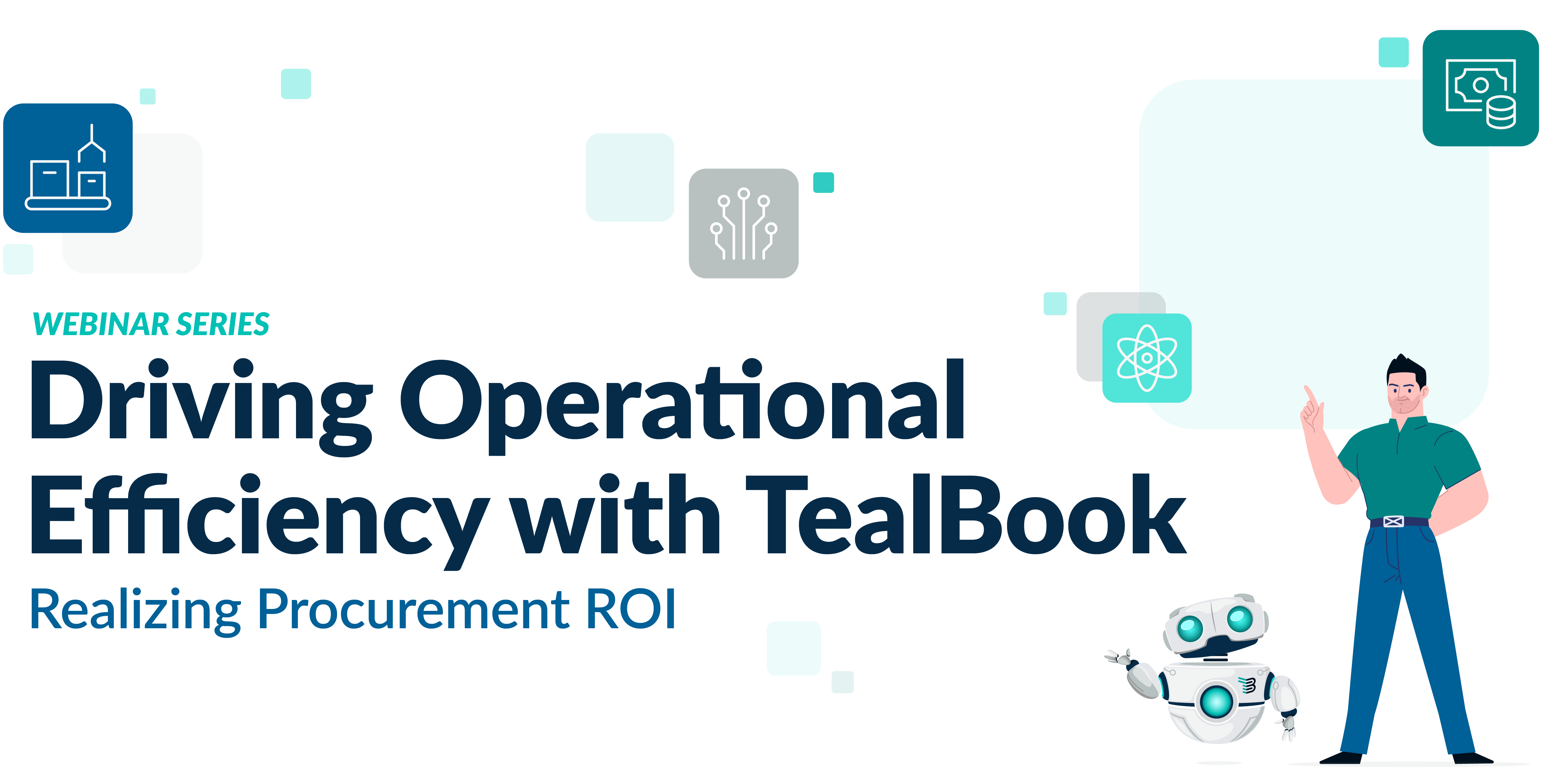 In the face of inflation and global supply disruptions, procurement is prioritizing efficiency in order to stay resilient while continuing to deliver value. This webinar series will explore how procurement professionals are partnering with TealBook to achieve operational efficiency through improved supplier data.

Come ready to engage in each webinar to:
Learn how AI-powered supplier data can uncover opportunities for cost savings, ensure supply continuity, and strengthen supplier diversity programs—all while saving time and maximizing ROI.

Hear from supplier data experts about the successes real procurement teams have achieved by using TealBook, and how to apply strategies from these case studies to get the most out of procurement investments.

Discover how TealBook provides you visibility into your global supply chain, access to diverse suppliers, better insights into supplier performance and risk, and the ability to identify and select the most cost-effective and best-fit suppliers.

Participate in a robust Q/A session about "Why TealBook, Why Now."
Who should attend these webinars:
Procurement leaders and practitioners who, in the short term, want to realize procurement operational efficiency and, in the long term, seek to transform your company and unleash procurement possibilities with the power of dynamic supplier data.
Our vertical focus:
To maximize your time investment, this webinar series will focus on the following industries/verticals: financial services, technology companies, consumer and packaged goods (CPG) and healthcare + life sciences.

Please sign up for the webinar that addresses your specific industry focus.