WEBINAR -

Advancing Procurement with a Supplier Data Platform
Customer Spotlight - S&P Global
Join Stephany Lapierre, Founder and CEO at TealBook, Brian Tarble, Vice President of Product at TealBook and Mike Smyklo, Chief Procurement Officer at S&P Global and learn how procurement teams can achieve good data quality at scale to drive business outcomes and successfully achieve their digital procurement transformation. Mike shares the S&P Journey with TealBook and how leveraging a Supplier Data Platform enables an organization to evolve their supplier data and advance procurement ahead of today's fast-paced, highly volatile business environment.
Featured Speaker: Mike Smyklo
Chief Procurement Officer, S&P Global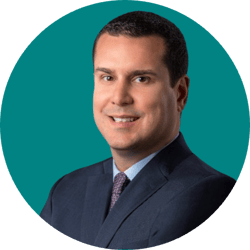 Mike Smyklo joined S&P Global in November 2021, as Global Head of Sourcing & Procurement. In his role, he is responsible for leading the strategic sourcing strategy that delivers on established financial and social impact targets, while ensuring monetization of sourcing productivity. He is leading the design of a procurement organization that has the structure, process, technology, talent, metrics and reporting needed to deliver the plan and build for the strategic sourcing organization of the future.
Previously, Mike was CPO at CBS Corporation. Before that, he started his professional career at GE Transportation, He has extensive experience in change acceleration, organizational development, M&A and socially responsible procurement. Mike is a graduate of The Pennsylvania State University (BS, Mechanical Engineering & MBA) and is a certified Six Sigma Black Belt.
Featured Speaker: Stephany Lapierre
Founder & CEO, TealBook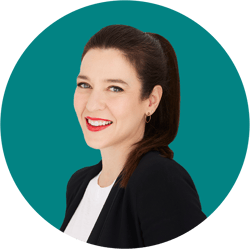 A lifelong entrepreneur, Stephany is one of Supply Chain Management Association's 100 Influential Women in Canadian Supply Chain and has earned many awards for her innovative approach to supplier intelligence. After spending more than a decade observing the costly and inefficient gap between enterprise buyers and suppliers, she launched TealBook, the world's leading supplier data foundation, in 2014. Stephany leads TealBook with her fresh vision of advancing the world through better supplier data, enabling all companies to connect and find one another with more trust.
Prior to TealBook, Stephany built a successful procurement consulting firm focused on helping Fortune 500 companies improve strategic sourcing inefficiencies.
Featured Speaker: Brian Tarble
VP of Product, TealBook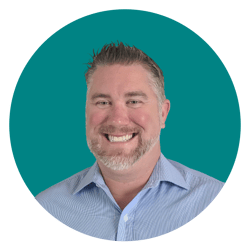 Brian Tarble joined TealBook in August as the VP of Product after spending the last 13 years as an accomplished, results oriented product and technology leader in the SaaS space with specific focus in data & analytics, travel, and procurement. Most recently Brian was the VP of Product & Strategy for the Intelligent Spend Management Group with responsibility for data and analytics across SAP Concur, SAP Ariba, SAP FIeldglass and SAP S/4. Prior to SAP, he held leadership positions at Concur, TRX and Oracle.