WEBINAR SERIES



The CPO Journey to Data Foundation
Empowering procurement transformation with trusted supplier data.
Have you ever asked yourself, what are the procurement strategies at some of the world's most innovative companies? Here's your chance.

Introducing TealBook's "CPO Journey to Data Foundation" webinar series. We take a look behind the curtain with CPO's from companies like Nasdaq, Albemarle, Freddie Mac and S&P Global to understand how a supplier data platform is transforming the procurement industry and why it's so important to them in 2023! Join us as we as we lay the foundation for what will be an insightful discussion into how TealBook, along with our customers, are transforming the procurement landscape.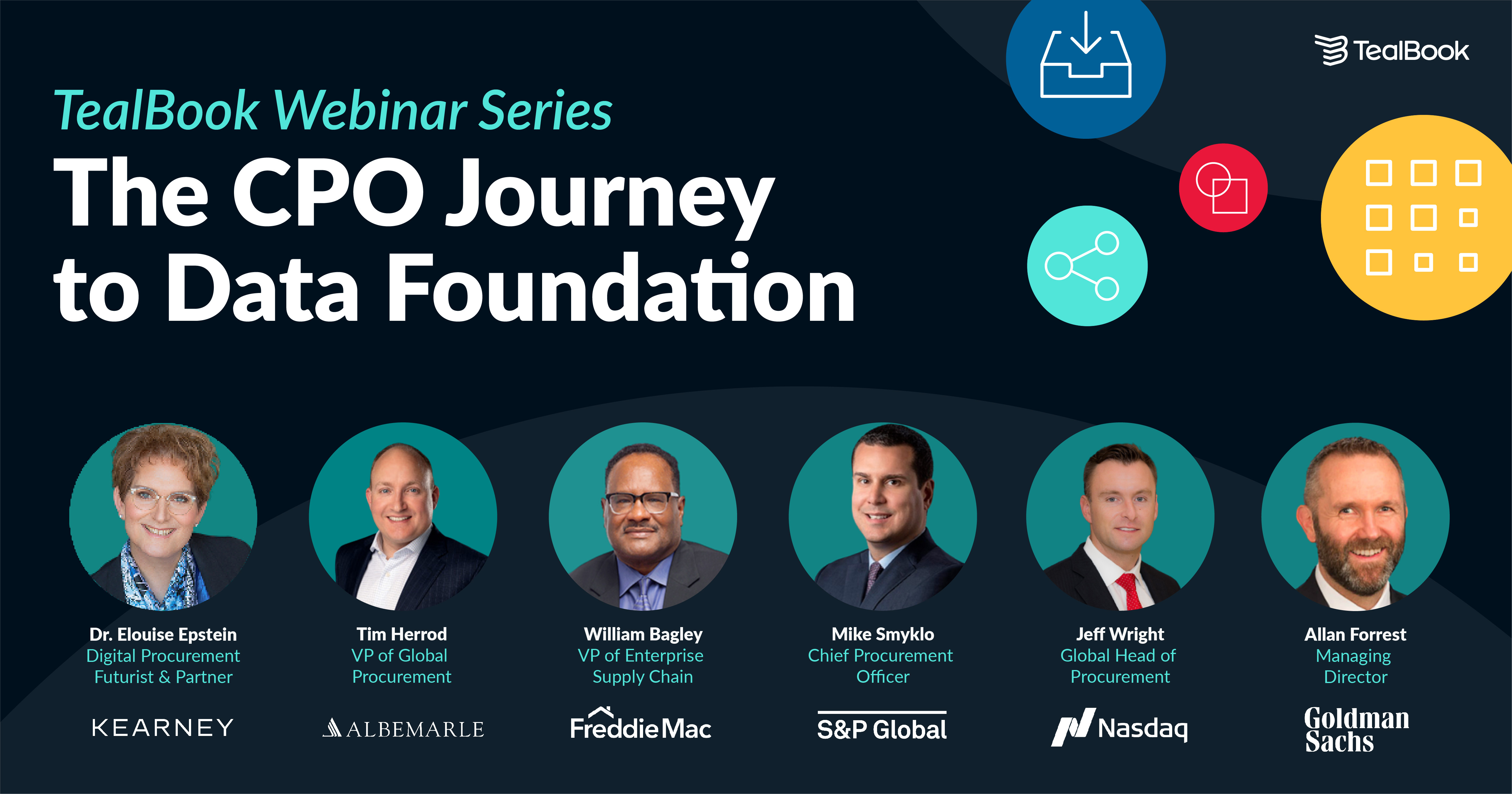 Click on the links below for webinar details.